On February 02, 2019
18:00 - 23:00
UMass Amherst Campus Center Auditorium
1 Campus Center Way
01003, Amherst
You are cordially invited to join The Fine Arts Center at its 30th Annual Gala, Auction & Preview

Saturday, February 2, 2019
6:00 – 11:30 p.m.

UMass Amherst's Campus Center Auditorium
Complimentary self-park in the Campus Center Garage

Come dressed in your finest evening attire or festive best.
With or without mask, you won't want to miss this evening of elegant celebration

We've sold out four years in a row...
Pull your friends together and buy your tickets early
Patron: $125/person
(Includes $75 tax deductible gift to FAC)
Sponsorships starting at $600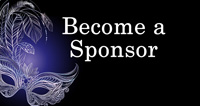 The evening's festivities:
6:00 p.m. Cocktails, raw bar, appetizers, red-carpet photos and the "early-bird" auction
8:00 p.m. Three-course dinner served by award-winning chefs at UMass Catering
9:00 p.m. FAC's Preview of spring events followed by our live auction
9:30 p.m. Second Silent Auction and dancing, dancing, dancing...

Your dining experience:
Cocktails and Appetizers
Sushi Display
Raw Bar
Crispy wonton, ahi tuna poke, Avocado Lime mousse, Wakame seaweed salad
Puff pastry, caramelized onion goat cheese, spiced local butternut squash
Quinoa cucumber salad on marinated beets with cilantro mint yogurt
Bacon wrapped scallops
Raspberry brie puff pastry


Meal Selections
Choose your favorite from one of these--

Pepper crusted beef tenderloin, purple potato and horseradish pureé, sautéed green beans, forest mushroom ragu, with red wine demi-glace

Fennel crusted Atlantic salmon, braised Cippollini onion farro risotto, roasted baby carrots and brussel sprouts with red pepper relish and Meyer lemon beurre blanc

Local carrot and red quinoa cake with onion soubise sauce, sautéed baby kale, spiced yogurt, and caramelized shallot jam

Dessert--
White chocolate mousse wrapped in a decorative dark chocolate band served with a cherry compote and cocoa nibs.


Live and Silent Auctions
Local and regional businesses have been very generous this year. Come prepared to do some bidding. We'll have lots of treasures, adventures and incredible art. Make sure to keep the bidding going throughout the night by bidding high and often, you'll help raise funds for FAC's Arts/Access outreach programs-such as Angel Tickets and Global Arts daytime performances for K-12 students, Jazz in July Summer Music scholarships, and UMCA's curatorial fellowships. Join us in exposing all generations to the wonders of the arts.

Check our Facebook for event updates: https://www.facebook.com/events/1972346093042750


Would you like to ensure greater funding for Arts/Access outreach programs?
Consider a Gala sponsorship. With levels starting at $600, you can choose the benefit package that's right for you. Each level is designed to give your business greater recognition. Contact Anna: arobbins@admin.umass.edu with any questions.

Don't feel like driving home?--Call Hotel UMass.
Make your reservations for great, newly-remodeled accommodations at the Gala group rate of $119/night (plus applicable fees). Book online at hotelumass.com or call 877-822-2110 and use this code: FAC19C. And your overnight stay includes continental breakfast on Sunday morning.

Bal Masqué Get Updates & Info
A Return to Elegance
A 30th annual celebration
you won't want to miss.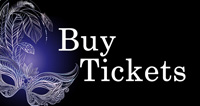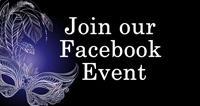 Gala Volunteer Planning Committee
Terry Peters, Co-Chair; Rhonda Venne, Co-Chair; Tanya Fuller, Co-Chair; Lindsay Berry, Madelyn Bonnot Griffin, Rosemary Caine, Carol Moore Cutting, JoAnne Finck, Michael Gove, Beverly Hill, Jane Johnson, Paul Peelle, Justin Pelis, Maureen Raab, Mariah Swanson.

https://fac.umass.edu/Online/default.asp?BOparam::WScontent::loadArticle::permalink=Gala&BOparam::WScontent::loadArticle::context_id=